About Living in Luxurious Lahontan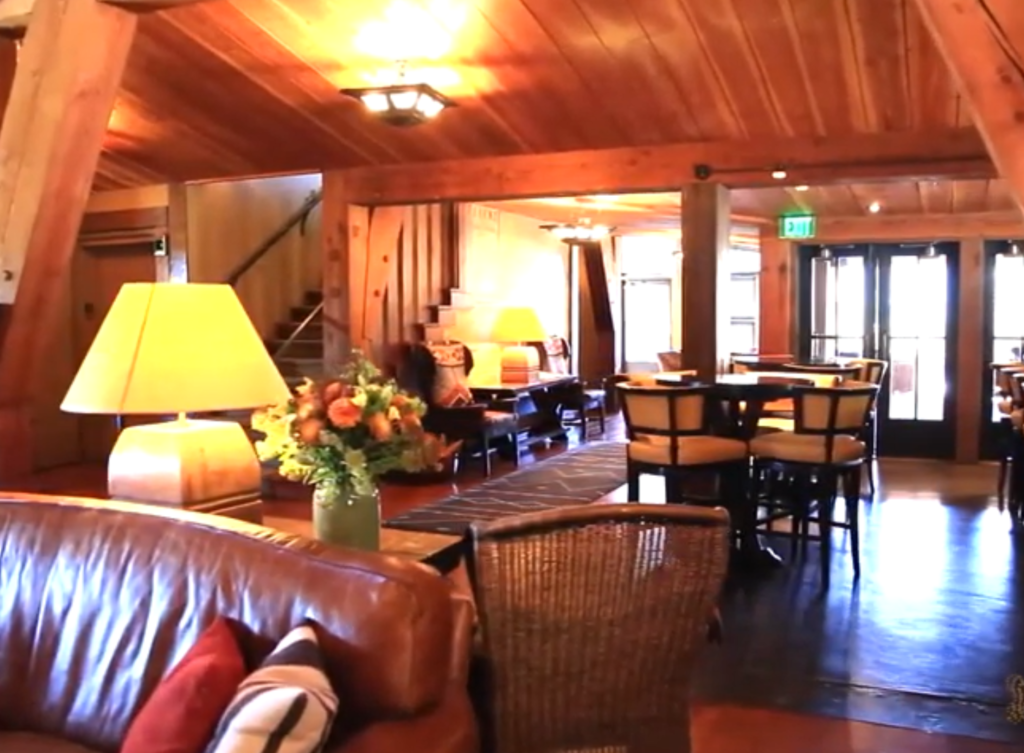 Lahontan was one of the first luxury communities to offer access to world renowned golf and 5 star amenities. Located half way between Lake Tahoe and Truckee, Lahontan is easily accessible from highway 80 and the Bay Area.
While the community has grown, it has remained very private. One can virtually live in Lahontan without the need to travel anywhere. You can find events for kids, tennis, swimming, a five-star restaurant and spa and their famous Tom Weiskopf golf course. World-class skiing is just steps away at Northstar California ski resort.
Lake Tahoe's iconic lake is a short drive along 267, or travel the same distance in the opposite direction and enjoy Truckee's many eclectic and elegant, yet mountain-casual restaurants.
Architectural Review
The 906 acres that make up Lahontan incorporates and protects the natural surroundings. The original homes in Lahontan set out to capture the historic and grand estates of Lake Tahoe's past. The amenities sought to recreate the lifestyle of a more privileged existence.
Homes are designed with rock-faced ridges among springfed meadows, tall jeffrey, lodgepole and ponderosa pines, ridge tops with incredible panoramic views, green velvet valleys, and of course, the Tom Weiskopf golf course. In the center is a reservoir for Canadian geese, water fowl, and other wildlife.
Homes that are built in Lahontan must go through architectural review to ensure that the integrity of Lahontan's vision continues.
The Lodge at Lahontan
The Lodge at Lahontan is the centerpiece of the Lahontan community. The builders have captured a rustic and old Tahoe elegance that boasts architecture of bygone eras . It sits on a ridge overlooking the 18th hole. Enjoy eating on the balcony with a view of Lookout Mountain. The Lodge offers dining that ranges from afternoon snacks by the fireplace to a 5- star dining experience under the stars.
Tom Weiskopf Golf Course
The 18-hole Tom Weiskopf designed champion golf course showcases like a crown jewel, meandering throughout the community. Integrating the natural setting into a distinctive and challenging course, players of all abilities will love it.
Camp Lahontan
Perhaps the original inspiration for Martis Camp, the Camp within Lahontan is a childhood dream come true. Imagine working from your computer while watching foxes or wild pheasants play in the protected wetlands. The kids are at Camp Lahontan having an experience that is so close to your childhood, you wish you could join them. Since you are working – the quiet is a needed break in the routine.
Whether swimming in the many pools, throwing horseshoes, playing shuffleboard, basketball or bocce ball, they are entertained beyond their wildest imaginations. And the best part is that you need not worry about driving in traffic to pick them up.
Lahontan Spa
After a day of work, going to the spa is literally a walkable distance. But this is no downtown spa or high density workout gym. This spa oozes with exotic scents and instantly launches you into relaxation. Enjoy massage therapy, facials, body treatments, acupuncture and cupping.
The professional staff seeks to instill a sense of heightened awareness and a fresh, more creative approach to each day. The fitness area features state-of-the-art Paramount XL Series weight machines. The cardio training area offers Precor Treadmills, Storms, Recumbent bikes, stretching machines and elliptical machines. Personal trainers are available and they also offer yoga, golf conditioning and ski conditioning classes year round.
Wouldn't you want to live here?
Throughout the year, you will enjoy activities, events and gatherings such as wine tastings and barbecues to tennis pro-ams, painting seminars, book and bridge clubs, concerts, s'mores nights, ski, hiking and biking groups, fishing derbies and crafts gatherings, to name a few.
There are currently 20 listings in Lahontan that range from $6.2 million for an architecturally stunning 6 bedroom home, to lots that range in price from $500k to $800k.
While many communities have sprung up around Lahontan, and in a sense, have tried to copy what made Lahontan special when it launched, they aren't quite in the same league. I'd love to show you why Lahontan is such a great place to purchase your Lake Tahoe estate. Contact me today for more information.